Land Offer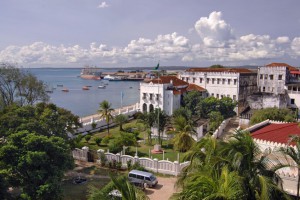 10-Nights Wings Over East Africa - Wings Over the World
Africa
Abercrombie & Kent
Vacation Offer ID 1499932
Reference this number when contacting our travel specialist.
Abercrombie & Kent
Wings Over East Africa
Experience highlights of three East African countries on a single luxury journey made possible by private air, encountering mountain gorillas and chimpanzees in Uganda, tracking iconic wildlife in Tanzania's Serengeti and witnessing a true natural spectacle on departures timed with the Great Migration's appearance in Kenya's Masai Mara.
Aircraft: Cessna Grand Caravan 208B or comparable
Aircraft and seating configuration subject to change.
Flight Details: Entebbe–Bwindi (1 hr 15 min) | Bwindi–Serengeti (3 hrs*) | Serengeti–Masai Mara (2 hrs 30 min*) | Masai Mara–Nairobi (45 min)
*Flight duration only. Will stop en route to clear customs and immigration.
Featured Destinations
Valid Date Ranges