Land Offer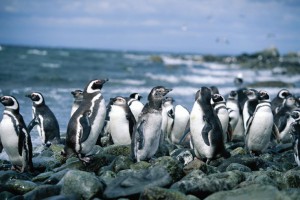 8-Nights Galapagos Adventure: Snorkeling & Sea Lions - 18-to-Thirtysomethings
Galapagos Islands
G Adventures
Vacation Offer ID 1373616
Reference this number when contacting our travel specialist.
G Adventures
Galápagos Adventure: Snorkelling & Sea Lions
The Galápagos Islands aren't just all about cruising! This one-week trip keeps you close to the action - and trust us, there's always plenty of action on the archipelago - while keeping costs lower than you'd expect for a sweet island adventure. Plus, there'll be no lack of activities to keep you moving, with everything from snorkelling to a volcano hike of Sierra Negra.
Highlights
Snorkel with sea lions, travel by public speedboats around the Galápagos Islands, camp in the middle of nature, visit Charles Darwin Research Station, hike Sierra Negra volcano.
Accommodation
Multi-share hostel (4 nts), camping (2 nts), simple hotels (2 nts).
Group Leader
Local naturalist guide for included activities in the Galápagos Islands (certified by the Galápagos National Park), local G Adventures representative in Quito.
Group Size Notes
Max 16, avg 12.
Meals Included
5 breakfasts, 1 lunch, 2 dinners
What's Included
Your G for Good Moment: Floreana Community Restaurants, Floreana Island. Interpretation Centre Visit (San Cristóbal Island). Hike to Sierra Negra volcano (Isabela Island). Isabela Highlands camping. Charles Darwin Research Station (Santa Cruz Island). Isabela Municipal Tax. Opportunities for snorkelling, swimming, and incredible wildlife encounters. Internal flights. All transport between destinations and to/from included activities.
Featured Destinations
Valid Date Ranges