Land Offer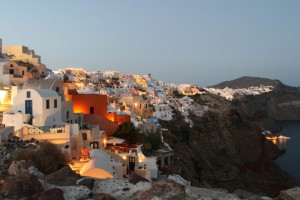 9-Nights Greek Island Hopper - Classic Group, 2023
Greece/Greek Isles
Insight Vacations
Vacation Offer ID 1447864
Reference this number when contacting our travel specialist.
Promotions

Special Promotion: $100 Per Person Discount on New Insight Worldwide Tours 7 Days or Longer

Valid for new bookings deposited between November 1, 2022 – November 30, 2022 for travel January 1, 2023 – December 31, 2023

*Combinable with the 5% Past Guest Discount only. Not combinable with show discounts, group discounts, Last Minute/Insider Travel Deals, Future Travel Credit carry forward discount, or any other discount or general market promotion.

Special Promotion: Black Friday Sale: Save 15% on select 2023 departures worldwide when paid in full by December 5, 2022

Valid for new bookings deposited between November 11, 2022 – December 5, 2022 for select departure dates in 2023. Contact your travel advisor for more information.*

*Promotion may not be combinable with any other offers, promotions or discounts, and is subject to availability and airline booking guidelines. Other restrictions may apply.
Insight Vacations
Greek Island Hopper - Classic Group
Set sail to Greece's most beautiful islands during this 10-day guided tour. Let a Local Expert show you Athens' ancient Acropolis and Parthenon before setting sail for the crescent-shaped island of Santorini. Here, enjoy views of the caldera from your hotel's pool, then toast with your fellow travelers to an unparalleled sunset over the Aegean Sea. Later, join a local geology expert to learn about how the volcanic island was formed. On Mykonos, a Local Expert will guide you in a walk of the island's narrow alleys and iconic Cycladic houses followed by a private tasting of local delicacies. Plus, you'll meet a Greek captain and board a vessel for a cruise along Mykonos' stunning coast.
Choice HighlightsWell-being
: Our Well-Being Directors take a proactive approach to your welfare ensuring all well-being regulations are met (available on tours with 21 or more guests).
: Enjoy the comfort of Insight's luxury, air-conditioned, 40-seat coach with onboard washroom. Alternate vehicles without onboard washroom or 40 seats may be used on occasion. Our customized luxury coaches are sanitized before the start of your tour and are maintained to very high standards. Physical distancing measures have been implemented on our customized luxury coaches.
: Experience enhanced hygiene protocols to align with the latest guidance following COVID-19.All Travel Directors, Well-Being Directors and Drivers have completed training in enhanced well-being and hygiene protocols.
: We only work with establishments we are confident will consistently adhere to our high well-being standards, which include hotels, restaurants and sight-seeing venues.
: Hand sanitizer is freely available on board for you to use throughout the day.
Travel Director
: "The trick to really connecting with the Greeks is to say 'Kalimera!' (Good morning!) loud and proud to everyone you meet each morning, as we do, and to relax long enough to let your sense of humour come though. The Greeks appreciate people who lay the cards on the table, are authentic and show interest in the places they visit. "
: "I love how guests react to hearing the Zorba the Greek song. It's amazing that one old song can still unite and spread so much enthusiasm."
: "In Greece, we still break plates when we are excited, happy, dancing, celebrating our namedays or birthdays, get married or divorced!"
Authentic Dining
Athens: Get to know your fellow travelers over a delightful Welcome Dinner at a local restaurant.
Santorini: What better way to start your island adventure than to sip on a cocktail as you take in one of the world's most beautiful sunsets.
Mykonos: Learn about traditional Mykonian cuisine as you taste some of the local delicacies.
Athens: Toast the culmination of your vacation with a lively Celebration Dinner in true Greek style at a local restaurant.
Dining Summary: 2 Dinner with Wine (DW), and 9 Breakfast (B)
Top Rated Highlights
Athens: Ascend the Acropolis with a Local Expert to admire the Parthenon, built in 5th century B.C. Steps away you'll see the Temple of Athena Nike, also known as the Temple of the Wingless Victory, and the six stone-carved caryatids that make up the Porch of the Maidens on the Erechtheion.
Mykonos: Explore Mykonos Town with a Local Expert and wander the beautiful blue and white streets.
Mykonos: Enjoy the ferry ride from Santorini to Mykonos with beautiful views of the Mediterranean Ocean.
Athens: Soak in the last views of paradise as you ride the ferry back to Athens.
Insight Experiences
Santorini: Learn from a local geology expert how the Santorini caldera, one of Earth's natural wonders, was formed 3,500 years ago.
Mykonos: Meet a Greek captain who will take you on a traditional caique to cruise the coast of Mykonos and tell you more about life on the island.
Additional Included Highlights
Our highly-skilled Travel Director will ensure your journey is seamless, serving as your expert guide, consummate organiser, and friend overseas.
We carry your bags for you and promptly deliver them to your hotel door.
Hotel and restaurant tips are included - you'll never have to worry about how much to give, nor search for foreign currency. We also include all taxes and porterage charges at hotels.
Stay connected with friends and family with our complimentary coach and hotel Wi-Fi (where available).
From time to time, your Travel Director will delight you with an Insight Flourish, which is a local specialty representing the destination.
Your stay on the islands is locally hosted. On departures with 10 or more guests, travel between islands is fully escorted.
High-speed ferry transfers from Athens to Mykonos and Santorini. Ferry schedules and the availability of high-speed ferries may be affected by adverse weather conditions and other unforeseen circumstances. Porterage is not available on ferries.
Transfers are included between Insight hotels and cruise port. Complimentary transfers from/to Athens Airport are available on arrival and departure days, or with additional accommodation booked through Insight Vacations.
Featured Destinations
Valid Date Ranges
April 2023

| | | |
| --- | --- | --- |
| 04/30/2023 | 05/09/2023 | $4,295 per person |
May 2023

| | | |
| --- | --- | --- |
| 05/07/2023 | 05/16/2023 | $4,295 per person |
| 05/21/2023 | 05/30/2023 | $4,295 per person |
| 05/28/2023 | 06/06/2023 | $4,395 per person |
June 2023

| | | |
| --- | --- | --- |
| 06/04/2023 | 06/13/2023 | $4,395 per person |
| 06/18/2023 | 06/27/2023 | $4,395 per person |
| 06/25/2023 | 07/04/2023 | $4,395 per person |
July 2023

| | | |
| --- | --- | --- |
| 07/02/2023 | 07/11/2023 | $4,750 per person |
| 07/16/2023 | 07/25/2023 | $4,750 per person |
| 07/23/2023 | 08/01/2023 | $4,750 per person |
| 07/30/2023 | 08/08/2023 | $4,750 per person |
August 2023

| | | |
| --- | --- | --- |
| 08/13/2023 | 08/22/2023 | $4,750 per person |
| 08/20/2023 | 08/29/2023 | $4,750 per person |
| 08/27/2023 | 09/05/2023 | $4,750 per person |
September 2023

| | | |
| --- | --- | --- |
| 09/10/2023 | 09/19/2023 | $4,595 per person |
| 09/17/2023 | 09/26/2023 | $4,595 per person |
| 09/24/2023 | 10/03/2023 | $4,595 per person |
Prices are per person, based on double occupancy, and subject to availability and change without notice. Prices reflect land only accommodations, airfare is additional. Blackout dates/seasonal supplements may apply. Itinerary and map subject to change. Tour prices and dates are correct at the time of the website going live, however are subject to confirmation at the time of booking. Prices displayed reflect available discounted rates such Early Payment Discount or Red Hot Deal (discounts are not combinable). Discounts may be withdrawn at anytime, book early to confirm space.
All fares are quoted in US Dollars.