Destination Spotlight | Agra, India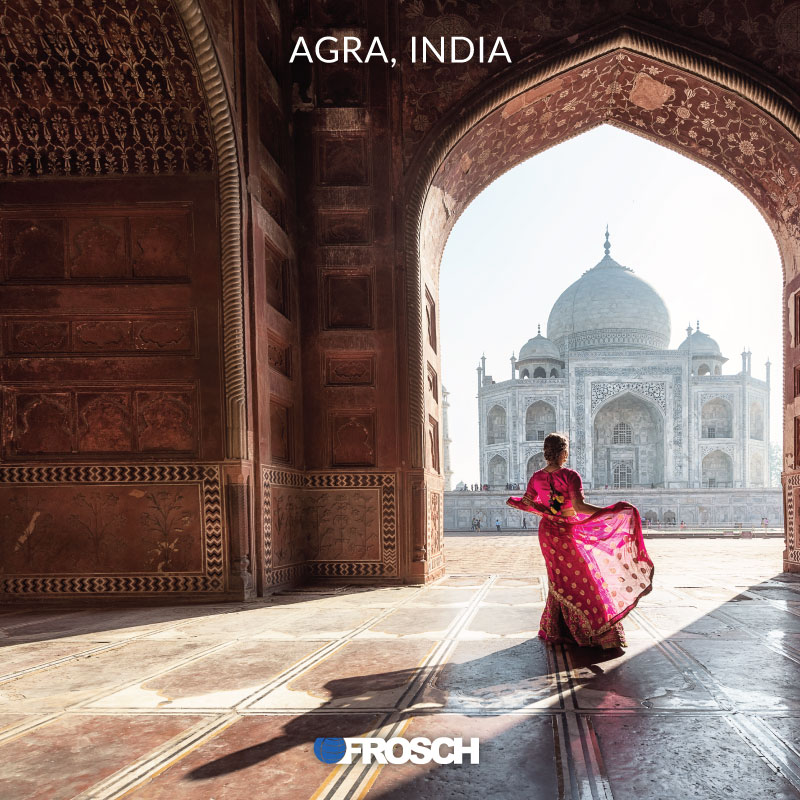 Agra is a city in northern India's Uttar Pradesh state. The city is best known for being home to the iconic Taj Mahal, but there's much more to Agra! The Agra Pavilion is a glass-walled dining complex, hosting more than a dozen vendors and restaurants. Agra is a must-visit for any adventurer in search of stunning landscapes, buzzing culture, and amazing food.
Explore the destination spotlight on one of these FROSCH Vacations trips!
13-night South Asian Spices, Temples, and Marvels Cruise
November 9, 2023
Crystal Cruises®: Crystal Symphony®
Mumbai/Singapore
Vacation Offer ID 1393046
Reference this number when contacting our travel specialist.