Destination Spotlight | Mt Kilimanjaro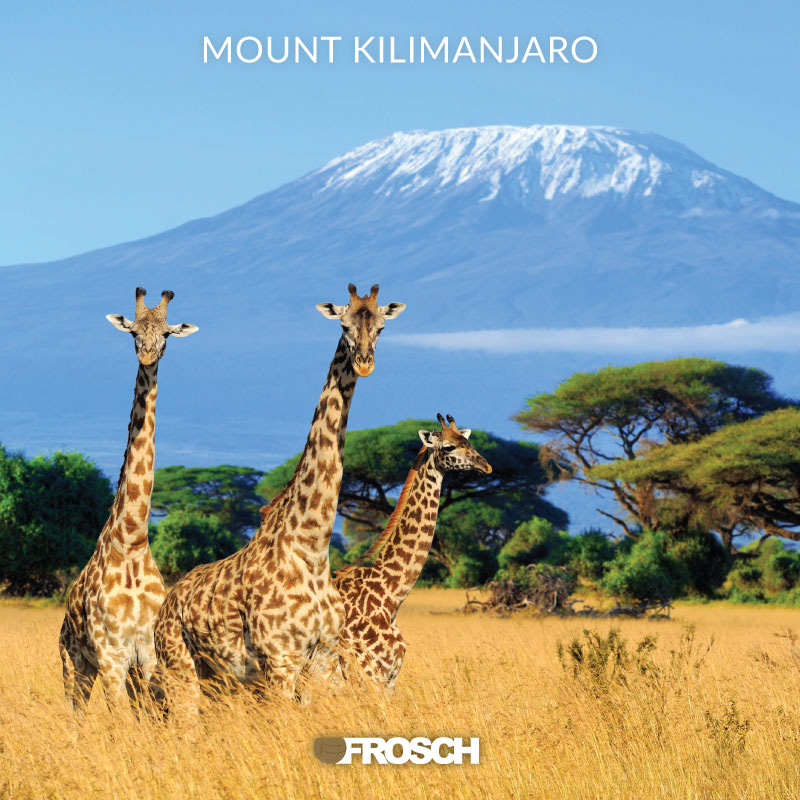 At 5896m Mt Kilimanjaro, is Africa's highest mountain and one of the continent's magnificent sights. It has three main volcanic peaks, Kibo, Mawenzi, and Shira. The name itself "Kilimanjaro" is a mystery wreathed in clouds. Natives of Tanzania have described the natural wonder as the Mountain of Light, Mountain of Greatness, and Mountain of the Caravans. Kilimanjaro is one of the world's most accessible high summits, and a beacon for visitors from around the world.
Explore the destination spotlight on one of these FROSCHVacations trips!
24-Nights Wildlife Safari: Around the World by Private Jet - Private Jet Journeys
World by Private Jet
Abercrombie & Kent
Vacation Offer ID 1329679
Reference this number when contacting our travel specialist.