Regent Seven Seas | Elevate & Explore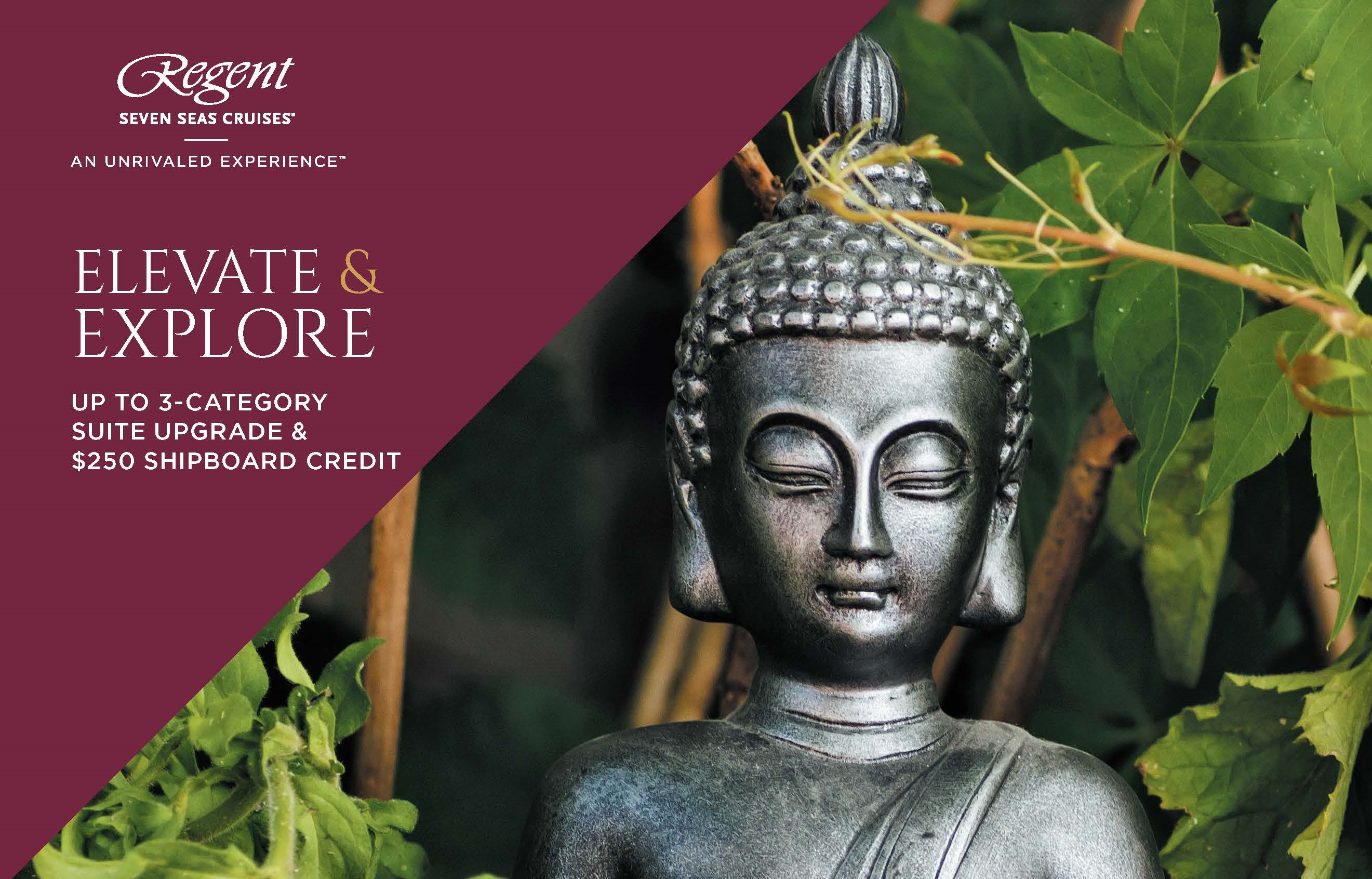 Explore in greater luxury with a 2- or 3-Category Suite Upgrade on select voyages across Asia, Australia, New Zealand and the South Pacific — plus an additional $250 Shipboard Credit per suite.

Upgrade to a Concierge Suite to enjoy benefits like a FREE 1-Night Pre-Cruise Hotel Package and priority, online shore excursion and dining reservations. Upgrade to a Penthouse Suite for the personalized services of an attentive butler, daily canapés and all the amenities of a Concierge Suite. In addition to enjoying our hallmark inclusion of FREE Unlimited Shore Excursions, you can apply your Shipboard Credit Pre-Cruise toward a variety of unique Regent Choice Shore Excursions like a helicopter adventure of Kauai, Hawaii or a taiji (tai chi) Wellness Tour introducing you to the benefits of this "meditation in motion" in Bangkok, Thailand.
In addition, on 11 voyages, enjoy an enriching FREE Pre- or Post-Cruise Land Program that will reveal both the highlights and hidden treasures of these mystical lands for a beautiful prelude or grand finale to your voyage.
Enjoy an unforgettable journey when you take advantage of this incredible offer with Regent Seven Seas Cruises®, where every luxury is included, and every journey is an unrivaled experience.
Mention promo code "ELEVATE AND EXPLORE."